Si vota per decidere quale editor dei post utilizzare sul Forum:

►
Sondaggio qui
---
Senior

Messaggi: 2997
Iscritto il: 02/12/2004, 16:35
NBA Team: San Antonio Spurs
Località: Milano
Contatta:
Voto il terzo, perchè PoP è sia primo che secondo.
Quindi voto lele_warriors
Devo postare qualcosa di romanista, tipo? Mi devo lamentare? (Rowiz)
---
Pro

Messaggi: 9939
Iscritto il: 10/09/2003, 16:06
MLB Team: Philadelphia Phillies
NFL Team: Philadelphia Eagles
NBA Team: Philadelphia 76ers
NHL Team: Philadelphia Flyers
Località: Vancouver
Voto PoP...anche se lele , sicuramente è il nuovo che avanza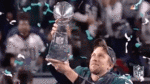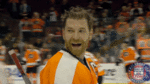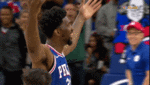 ---
Rookie

Messaggi: 383
Iscritto il: 17/10/2004, 18:26
Località: a due passi dal mare, ad anni luce dalla noia
Contatta:
Dopo un attento esame del fotofinish The Prince of Punk vince di un'inezia su lele warriors
"
.....più che altro orientato verso la gnocca!
" J. Calà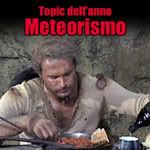 ---
Hero Member

Messaggi: 24734
Iscritto il: 05/07/2007, 7:48
votato pop
grazie a chi mi ha votato,e a dazed e l'alcool  :gazza:

Ultima modifica di
lele_warriors
il 08/01/2010, 21:32, modificato 1 volta in totale.
."Odio gli Shilton. Credo che vivere voglia dire essere partigiani. Chi vive veramente non può non essere cittadino e partigiano. L'indifferenza è abulia, è parassitismo, è vigliaccheria, non è vita. Perciò odio gli Shilton.
(lelewarriors-Indifferenti-8.9.16) (by lebronpepps


)
---
Pro

Messaggi: 3219
Iscritto il: 26/04/2005, 14:58
NFL Team: Miami Dolphins
NBA Team: Miami Heat
Località: South Beach
Contatta:
voto Nolian, perchè non voglio dare a POP la soddisfazione di un voto.
Bagatta è un incompetente, ma è quello che è.

POP è un incompetente ma si crede qualcuno.
---
Senior

Messaggi: 2340
Iscritto il: 30/12/2003, 20:32
MLB Team: New York Yankees
NFL Team: New York Jets
NBA Team: Brooklyn Nets
Località: Brooklyn, NY
PoP con menzione d'onore per Nolian e le trade creative :lol2:
I survived 12-70, "the decision", the Dwightmare, and the "Melodrama"
---